Join Us in Brooklyn on April 29
Octavia Project Launch Party
22 April 2015
by Meghan
If you're in NYC (and over 21) join us on Wed., April 29, for our Launch Party!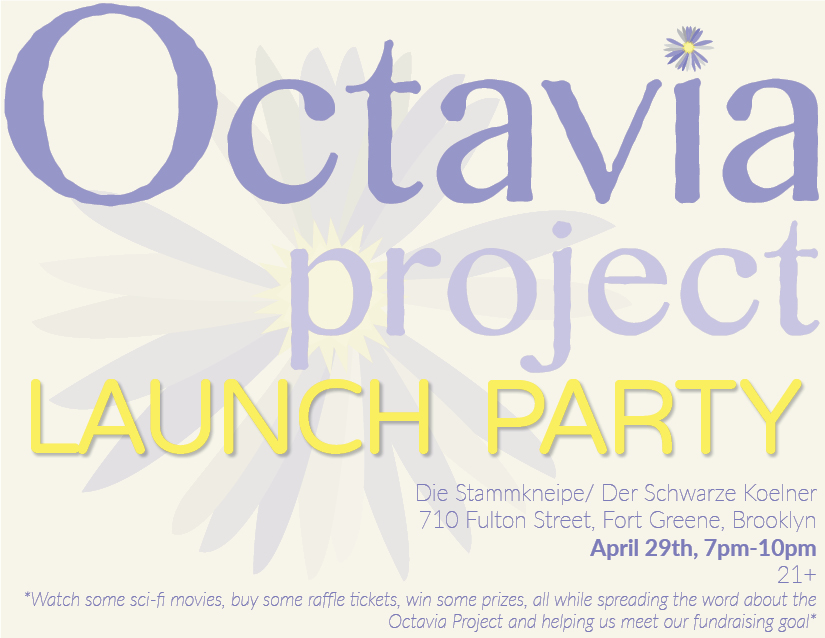 Buy some raffle tickets, win some prizes, drink some beers, all while spreading the word about the Octavia Project and helping us meet our fundraising goal. We'll be hanging out at an awesome beer garden in Fort Greene, screening our favorite classic sci-fi movies, and playing intergalactic games!
So far, raffle prizes include a 4-book pack of feminist comics, a bundle of radical science-theory books from Verso, 5 free yoga classes from Brooklyn Yoga Collective, and a bundle from Criterion Collection.
If you can't make it on April 29th, don't fret–you can still add your support!
Octavia Project Launch Party
Wed., April 29, 7-10pm
Die Stammkneipe/ Der Schwarze Koelner
710 Fulton Street, Brooklyn
RSVP