Join us on January 9
2015 Portfolio Showcase
21 December 2015
by Meghan
Come celebrate with us in the new year at our 2015 Portfolio Showcase.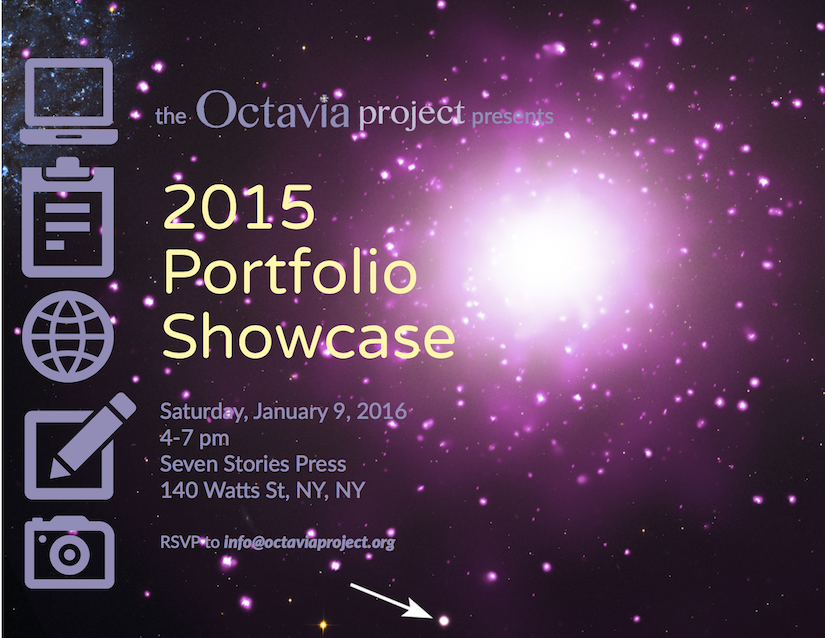 This summer, nine girls from Brooklyn brought their imaginary worlds to life. As part of our inaugural month-long workshop, they wrote, sculpted, 3D modeled, designed online games, crafted wearable electronics, and more.
Join us to celebrate their achievements—you'll hear from the girls who participated, view their project portfolios, and even get a chance to play the games they designed.
Saturday, January 9, 2016
Come by anytime from 4-7pm
Seven Stories Press
140 Watts St, NY, NY
RSVP
Friends and family welcome! Invite a teenage girl who might want to join the Octavia Project or an educator, techie, writer, or community member you think will love what we're doing!
For a sneak peek, visit octaviaproject.org/portfolios.