Registration is Open: Free Monthly Saturday Workshops this Spring
26 January 2017
by Meghan
Announcing free monthly Saturday workshops! ! !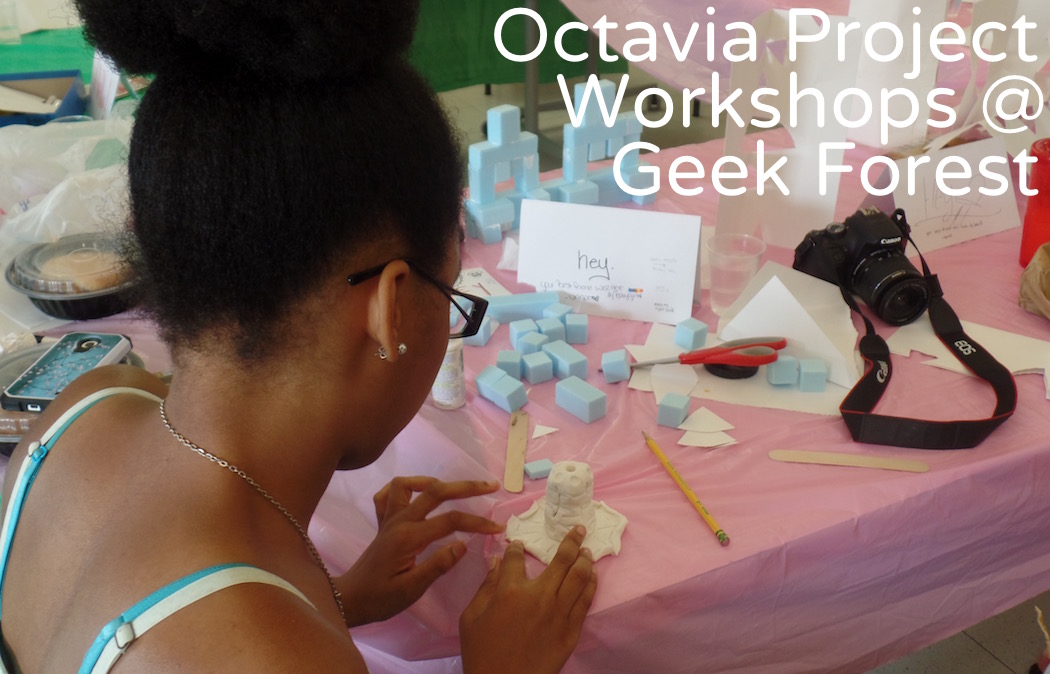 This spring, the Octavia Project is partnering with the makerspace Geek Forest to offer free monthly workshops for teens! The first workshop, on Saturday, Feb. 25, is Field Guide To An Alien World, a three-hour workshop that combines creative writing, science fiction, botany, and painting.
Past participants, come out and say hi to your OP friends! If you're new to the Octavia Project, this is a great way to see what we're all about! Or, if you know a teen girl who might be interested in our summer program, have her check out a workshop!
When:
Workshop 1- Saturday, Feb. 25, 12-3pm
Workshop 2- Saturday, April 1, 12-3pm
Where: Geek Forest, Williamsburg, Brooklyn
How: Registration is mandatory as seating is limited! Register here. Registration for this workshop is free and open to teen girls ages 13-17. (We welcome participants who are trans, gender non-conforming, and questioning.) Healthy snacks will be provided. Find a sharable flyer here.
Workshop 1: Field Guide To An Alien World
Join the Octavia Project for a special workshop about alien plant life, creative writing, painting, and science fiction! This workshop will use art, botany, and imagination to design a plant that might be found in an alien world. Participants will paint an alien plant that will be included in an alien world field guide. Participants will each receive a digital copy of this publication and will leave the workshop with an idea for a science fiction story, an introduction to plant science, and a taste of the Octavia Project summer program.
These workshops are made possible through the support of our community. We couldn't provide these educational opportunities without you. Thank you so much!