Posted on 21 February 2018
Applications are now open for our Summer Institute. Don't miss your chance to participate in this free program that combines art and writing with science and tech.
You can read more about our program and learn how to apply on our Join page. Early bird application deadline is April 15. Final deadline is June 1.
Posted on 5 August 2017
It's gone by way too fast, but this summer's program has come to a close. Here's a taste of all the world-building, coding, bonding, and experimenting that happened in part two of our program.
Architects Annie Kountz and Jessica Jorge taught us about scale and structure, and we made cities with our bodies.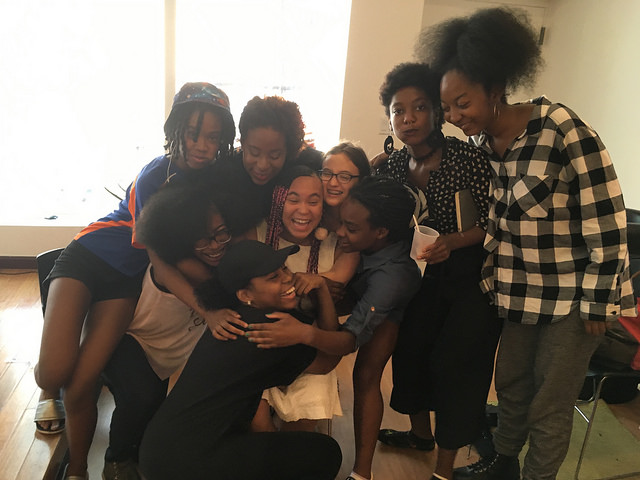 Posted on 14 July 2017
We couldn't be happier about the incredible group of girls we're working with this summer, hosted at Pratt Institute's beautiful MFA in Writing Storefront.
We're so excited to share a bit about our program with you!