Learn A Little About Our Great Summer 2017 Group
14 July 2017
by Bridget
We couldn't be happier about the incredible group of girls we're working with this summer, hosted at Pratt Institute's beautiful MFA in Writing Storefront.
We're so excited to share a bit about our program with you!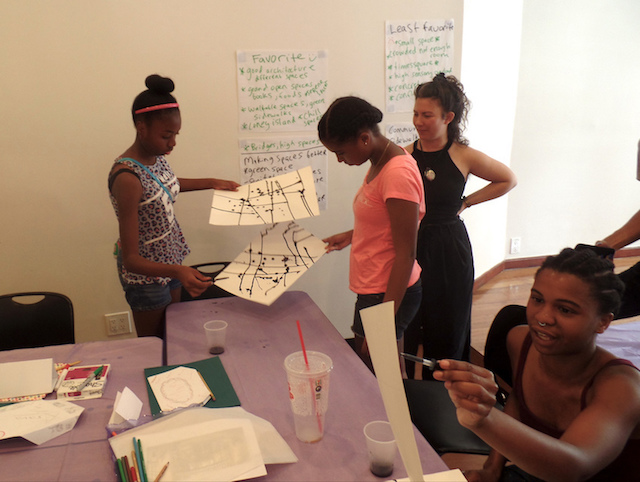 We've created branching narratives based on imagined and existing worlds; roamed Clinton Hill in the guise of explorers, botanists, and naturalists; and moved our bodies with yoga, karate, dance, and too many silly games.
We've been so happy to work with author Zetta Elliot and poet Nina Oteria to develop voice and personal authority. And we've been loving reading Labyrinth Lost by Zoraida Cordova in our book club!
Long time love of the Octavia Project, city planner Daphne Lundi, came back for another wonderful city planning workshop, this time with using ink drips to make emergent city maps!
We even made our own anthotypes using our handmade plant dye from spinach! Nom!
We can't wait for more guests, quests, and magic to unfurl! Onward!!!