Saying Goodbye To Summer 2017!
5 August 2017
by Bridget
It's gone by way too fast, but this summer's program has come to a close. Here's a taste of all the world-building, coding, bonding, and experimenting that happened in part two of our program.
Architects Annie Kountz and Jessica Jorge taught us about scale and structure, and we made cities with our bodies.
We learned binary with software engineer Tyler Hoyt, and then used binary and ASCII encoding to weave secret messages with our frame looms.
We continued to have amazing guest speakers, including author NK Jemisin and biologist Adeodat Ilboudo.
The program ended with our annual Portfolio Showcase, a chance to share our digital portfolios and writing with family and friends. All of our digital portfolios can be viewed online—check 'em out!
And one last humongous thank you to Ann and Jeff and VanderMeer Creative for sponsoring this summer's program and to Pratt's Writing MFA Program for hosting us in their beautiful community storefront space.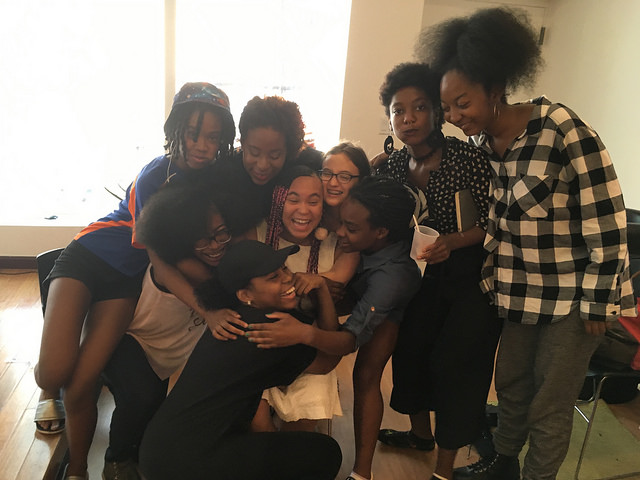 See you all next summer!